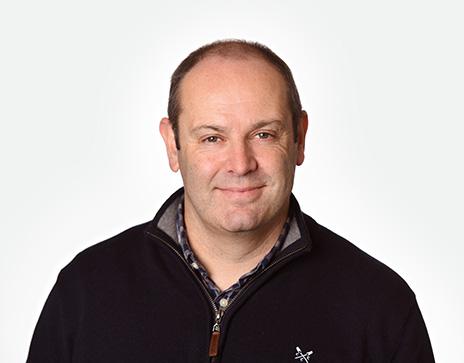 Andrew is a co-owner of Bailey Fisher and leads the business with Toby Young. He focuses on the senior talent needs of ambitious technology and life sciences businesses, from venture backed start ups to mature, publicly listed businesses.  Andrew has significant expertise, having spent over 20 years hiring boards and leadership teams for growth businesses across the UK.  He hires across the C-suite and board, focusing on Chair/NXD, CFO and CEO searches.
Andrew joined Bailey Fisher in 2011 and took over leadership of the business following an MBO in 2018.  Over the past decade, he's supported the growth of some of Cambridge and the UK's most successful technology and life science businesses. He's made key leadership hires for companies that have subsequently raised significant funding, exited to multi-nationals or received £1bn+ valuation.   Andrew understands the challenges involved in growing and scaling a business, and the different leadership needs at each stage.  He takes an advisory approach, working closely with his clients to ensure that he understands their vision and ambition, and the specific details of each search.
Andrew hosts our CFO, Chair and Private Markets Dinners, bringing together business leaders for dinner and discussion.   Prior to Bailey Fisher, Andrew spent 10 years in finance recruitment.
"Throughout the process Andrew has been the ultimate professional, with a keen ability to match the requirements of both parties. I look forward to working with him again."
CFO, technology scale up